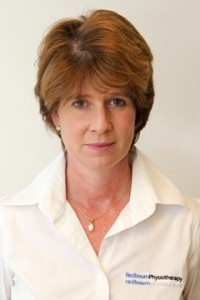 Sarah Cameron
Physiotherapist
Biography
Sarah is the Practice Principle of Redbourn Physiotherapy Clinic. She set the clinic up in 1998 with her husband Gordon. She has always managed a large varied caseload of patients since qualifying from Edinburgh as a Chartered Physiotherapist in 1988.
Sarahs experience has taught her that her best approach is to take the patients aims and goals as the primary fundamental most important factor throughout her assessment and treatment approach. Her aim: is to help you be, the best you can be.
Your initial appointment will involve an indepth discussion and physical examination to ascertain a clinical diagnosis. Contributing factors as well as areas of relative stiffness/weakness/instability and neurological control, will be identified to help guide the direction of the management approach.
Treatment options will be discussed and agreed with time frames. Sarah will take as much time as required to help you fully understand your problem and contributing factors so that you feel confident in your role of the recovery process.
Sarah likes to teach and supervise your exercises so that she is happy that you are doing them correctly and often enough to achieve your goals. She will give you written or video instruction and reminders to help with your compliance at home.
Hands on treatment is an equally important part of Sarahs treatment approach….be it to loosen up stiff or tight areas or facilitate a stronger/faster muscle contraction.
Sarah spent the first ten years of her career working in both the NHS and private sector, she worked across all specialities consolidating her undergraduate training and gaining further post graduate qualifications within the Musculo Skeletal and Womens Health fields. Her specific interest at that stage was low back pain and complex pain presentations.
Since setting up Redbourn Physiotherapy Clinic in 1998 she has further expanded her knowledge in complex pain and more recently in the adolescent athlete. Her most recent volunteer roles include Physiotherapy provision for:-
• The World Cup Lacrosse Championships 2017,
• National Schools Lacrosse Championships 2018, 2019
• The Under 19 Lake Placid Lacrosse tournament USA 2018
• Home International Lacrosse Championships 2018, 2019 for the U19 Scotland Lacrosse Team
She is married and enjoys all out door activities with their three sporty children.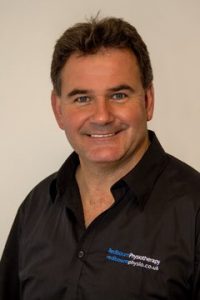 Gordon Cameron
Sports Massage
Biography
Gordon worked as a professional actor for 15 years having qualified with a diploma in dramatic art in 1988 in Edinburgh. He worked in various television series and made numerous commercials as well as a number of films.He and his wife Sarah set up Redbourn Physiotherapy Clinic in 1998. Their vision was to create a multidisciplinary clinic which offered the highest level of expertise and care. They feel that they now have the best team of therapists and enjoy working with them. Gordon helped set up and run the clinic before switching to a more hands on member of the team.
Gordon qualified with a Diploma in Sports and Remedial Massage Therapy from the London School of Sports Massage. He has attended anatomy courses at Charing Cross Hospital run by professor Julian Baker in July 2009 and July 2010. These are certificated CPD courses.
"I want a better understanding of our anatomy which has helped me when dealing with clients who have a specific problem. This opportunity has helped me enormously in understanding muscle function".
He treats a wide and varied case load from elite long distance runners, including the marathon de sables, to those who spend long periods of time in sedentary jobs.
Gordon also runs two half marathons per year to help raise money for the St Francis Hospice in Berkhamsted. He is a keen horse rider and regularly competes on both show jumping and cross country.
He also enjoys his regular monthly massage!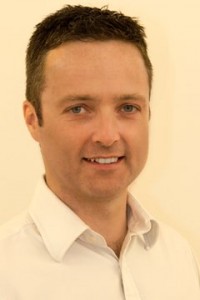 Mark Brennan
Physiotherapist
Biography
Mark is an experienced senior physiotherapist who focuses on developing a thorough understanding of your presenting problem and all the factors that contribute to the impact it has on your daily life.
Mark will share his ideas with you, along with his findings from the physical assessment to work together on deciding on which management options are available and then to develop a plan to achieve the best possible outcome.
Mark's treatment programmes use a combination of three main approaches: education, exercise and manual therapy. This approach empowers people to fully understand their problem, allowing them to improve quickly and with confidence back to their normal life with reduced pain and increased ability.
Mark has a particular interest in treating persisting pain problems, sports injuries (specifically golf, football and running) and spinal pain.
Mark qualified as Chartered Physiotherapist in 1999. He has vast experience in many specialities within musculoskeletal physiotherapy including working in a large London teaching hospital, work with the police and armed forces, occupational health, pain management and sports injuries.
After marrying his Australian wife in 2005, Mark moved to Brisbane Australia where he lived for three years. During this time he worked in a very progressive clinic and completed a Masters degree in musculoskeletal physiotherapy at the University of Queensland. This gained Mark the Title of APA Musculoskeletal Physiotherapist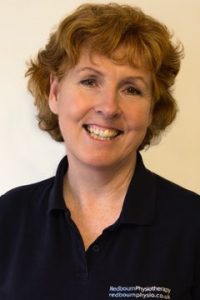 Diane Watson
Physiotherapist
Biography
Diane is an experienced physiotherapist with a wealth of knowledge and expertise in many different areas. She works with all presenting problems but has a special interest in shoulders, necks and knees. Diane is also a trained acupuncturist and uses this alongside other treatment modalities.
Diane will always do a thorough assessment to find and address the root cause of the presenting problem and this will include identifying areas of weakness, stiffness, instability and poor muscle control. Diane also has a passion for and training in lifestyle medicine and may look at factors such as nutrition, stress, sleep, daily movement and physical activity that she believes have a significant role in our health.
Once Diane has completed her comprehensive assessment, she will discuss with you her clinical diagnosis and the best treatment options for you. Manual therapy is an important part of Diane's treatment approach along with exercise, information, advice, acupuncture and making lifestyle changes where appropriate.
Diane leads the very successful Thrive Lifestyle Programme alongside a dietitian and cognitive therapist. This programme is suitable for people with a wide variety of health conditions such a type 2 diabetes, prediabetes, non-alcoholic fatty liver disease and also for people who want to improve their health markers such as weight, waist circumference, blood pressure and cholesterol levels.
Diane qualified 35 years ago and worked in several London hospitals in the early part of her career. Since moving to Hertfordshire with her family, she has worked in the local hospitals and moved into private practice 10 years ago. With her passion for lifestyle medicine Diane also works in a voluntary capacity as an ambassador for a charity, the Public Health Collaboration. Her role as an ambassador is to work with other healthcare professionals to encourage them to implement healthy initiatives to improve public health.
Diane has been a keen competitive tennis player, loves cross-country skiing and cycles regularly with a local club.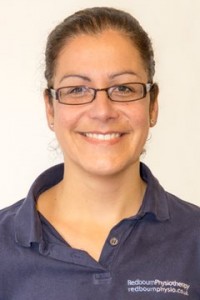 Julie Vassiliou
Physiotherapist
Biography
Julie is an experienced Senior Physiotherapist, who brings skills and knowledge from a range of disciplines to her practice of physiotherapy. After an initial assessment in which she aims to understand the context of your problem and its possible causes, Julie uses a combination of manual therapy, exercise and advice to provide a holistic approach to your treatment. Her Body Control Pilates (Matwork) qualification allows her to draw on another field of expertise, combining these two areas of knowledge to tailor bespoke treatment plans for each individual patient. Julie also teaches small classes of Clinical Pilates for adults at the clinic, as well as individual and 1:2 sessions. Pilates can be used to help a range of issues, including neck or lower back pain, postural issues, recovery from injury or operation, women's health issues, etc . This can help patients to make the transition from treatment to full fitness. Even if you have no particular health concerns, but are interested in the health benefits of this system of movement, you are welcome to book a session and see what Pilates could do for you. In addition to her regular practice of Pilates, Julie also enjoys a range of activities, including Yoga, Feldenkrais and hiking. She graduated with a First Class degree from Brunel University and has previously worked at the Lister Hospital and the Royal National Orthopedic Hospital.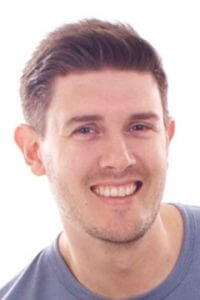 Ryan White
Physiotherapist
Biography
Ryan qualified in 2007 from the University of Hertfordshire.
He has worked across both the NHS and private sector, and currently splits his time between working as an Extended Scope Practitioner and Redbourn Physiotherapy.
Ryan has a special interest in MSK sporting injuries and gained experience working with elite athletes while working at Portsmouth FC.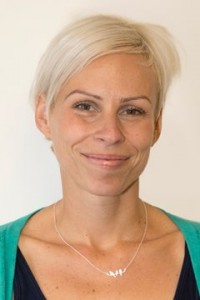 Sarah Leonard
Hypnotherapist
Biography
Sarah studied Psychology at the London Guildhall University and graduated with a BSc Degree in 2001. She went on to study Cognitive Hypnotherapy with the internationally recognised Trevor Silvester at The Quest Institute, Sarah has extensive knowledge and experience and has completed further training in Relationship coaching, Fertility, Hypnobirthing & Smoking cessation.Sarah Belongs to the National Council for Hypnotherapy which implements the highest standards of training and professional ethics amongst it's members. Sarah complies with their strict code of ethics and public protection policies.
Qualifications : Cognitive Hypnotherapist, BabyCalm™ & ToddlerCalm™ Teacher, NCH Assessor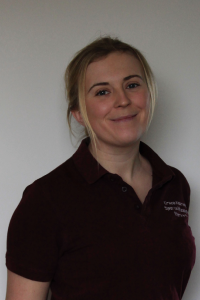 Grace Kearsey
Sports Massage
Biography
Grace Kearsey is an experienced level 5 Sports Massage Therapist and a qualified Horse Riding Instructor . Grace fell in love with the anatomy and biomechanics of the horse and rider. Noticing the asymmetries and physical demands of both parties, and how one can influence the other, led Grace to ask the question "How can I help improve this?"
Grace qualified as a Sports Massage therapist followed by qualifying in Sports Massage for Horses. Since then Grace has applied her skills to relieve muscular stress and tension for her clients (2 legged and 4!) including professional athletes, helping them to achieve peak performance.Grace has continued with her training and is also qualified in sports taping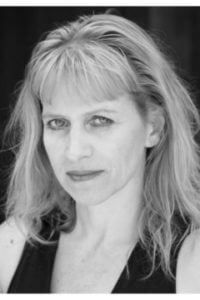 Amanda Ling
Yoga & Pilates
Biography
Amanda is a dance, pilates , yoga and barre teacher as well as a actor, storyteller, director and choreographer. She teaches in gyms , studios and a nursing home. Her clients ages range from 3 to 94 ! Amanda works in education and theatre. Her recent work has included choreographing Spamalot and working as an actor in role in a cemetery project. In her spare time Amanda attends dance classes and enjoys the theatre and skiing.
I qualified as a matwork Level 3 Pilates teacher with Body Control Pilates in London after 10 years of attending Pilates classes. I teach beginners and intermediate classes and 1:1 private lessons. I work
with my clients so they can become aware of their bodies and improve their technique. It is rewarding to see the improvement in their alignment, posture, strength and flexibility and in less pain as a result of injuries. I am constantly learning new ways to motivate, challenge and improve the daily life of
clients so that they feel better physically and mentally but at the same time being sympathetic to their bodies by varying the exercises.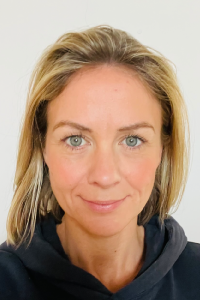 Rhiannon Fletcher
Deep tissue / sports massage
Biography
Rhi Fletcher is a Level 3 qualified Sports Massage Therapist also with a BSc Hons in Physiotherapy, completed at London South Bank University. 
Prior to that she studied Pathology & Microbiology at the University of Bristol.
Rhi's passion is health & fitness, with a keen interest on how the major body systems work to their full potential. She is currently also training to be a health coach.
You will find her at the gym most days, fuelled by many cups of coffee!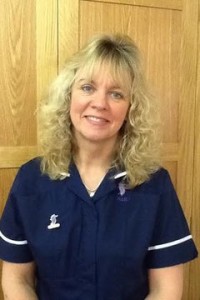 Shelley Sheridan
Reflexologist
Biography
Our Reflexologist, Shelley Sheridan, trained for two years at the Oxford School of Reflexology. She is a fully accredited and insured member of the Association of Reflexologists and has been a practising therapist since qualifying in 1998. She has also successfully completed further training in a number of additional reflexology techniques including Advanced Reflexology Training with Anthony Porter, Vertical Reflex Therapy with Lynne Booth and Natural Fertility and Intuitive Birth with Lena Chandler. She is also qualified to teach Baby Reflex – helping parents understand how they can use reflexology to help bond with and calm and sooth their babies.
Modern reflexology is based on the principle that there are energy zones running throughout the body. Reflex areas on the feet and hands (and ears) relate to other areas and organs of the body within the same zone. Congestion or tension in any part of the feet is mirrored in the corresponding part of the body. By manipulating specific points on the feet the tension and congestion can be released, improving the flow of energy, and thus stimulating the body to heal itself and restore and maintain the body's natural equilibrium. Reflexology is a holistic therapy which works on the feet to help heal the whole person, not just the prevailing symptoms.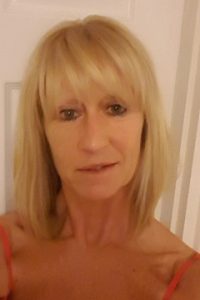 Biography
I have been in the health & fitness industry for over 25 years. My dance background naturally led me into exercise to music, teaching aerobics, step, body conditioning & many others over the years.
In 2004 I moved into the' Pilates World' training at the Pilates Institute in London. I fell in love with the 'PIlates Method' from day one! Think of Pilates as 'intelligent exercise', strengthening, stabilizing & improving mobility. These are some of the key ingredients we need to sustain an active lifestyle. Add to this mindfulness, through breath & the flow of the execises and you have the perfect programme.
I have worked with pre & post natal ladies, golfers wishing to improve their swing, people recovering from joint replacements & many more who try the method & keep coming back because they love it!
At the end of March 2017 I had a total hip replacement and much of my re-habilitation was Pilates based. Being strong and supple around the hip joint before the operation ensured my recovery was 100% successful and I was back teaching twenty two classes a week in three months.
I look forward to continuing my Pilates journey with clients at the Redbourn Physiotherapy clinic.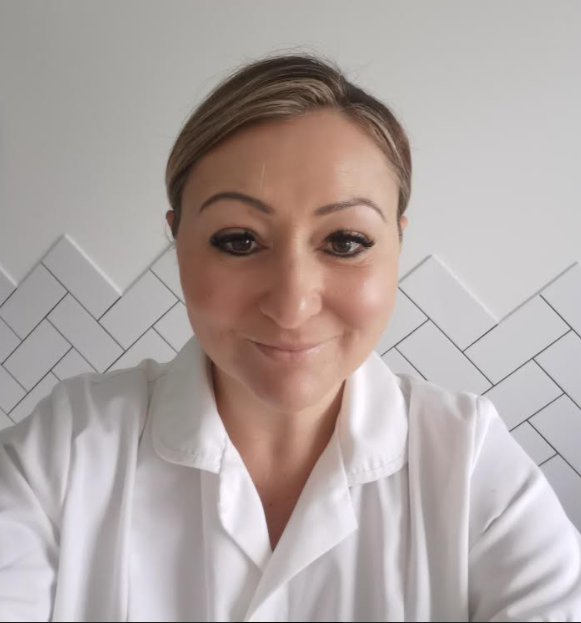 Samantha Butler
Chiropodist & Podiatrist
Biography
Meet Samantha Butler, our new Chiropodist and Podiatrist.  Sam is available every Friday from 9.30am to 2.30pm , and has a wealth of experience having worked in the NHS for the past 11 years after obtaining her degree in Podiatry Medicine.
As well as the basic foot care ( nail trims, hard skin removal etc) Samantha has also been trained to diagnose and treat conditions of the feet, relieve pain, and advise how to look after your feet.
Samantha continues to work part time for NHS North London Trust , and undertakes ongoing training , as well as bringing up her 5 year old son.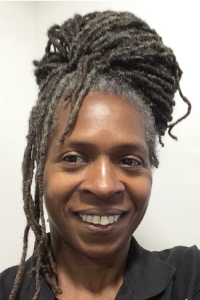 Doreen Maddox
Pilates Instructor
Biography
Doreen started her career by training to become a nurse. She qualified as a State Enrolled Nurse and worked at the National Hospital for Nervous Diseases in London and at Watford General Hospital. She thoroughly enjoyed working at both hospitals however, after having her second child she decided to be a stay at home mum so she could enjoy nurturing her young children. It was during this period that she rediscovered her love for exercise, sport and fitness and made a decision to train as an aerobics instructor. She considered the transition to be going from a curative to a preventative profession.
In 2000, Doreen gained her level three personal training qualification and in 2001 a sports massage qualification. One of Doreen's biggest challenges took place when she enrolled at a local university in 2002, where she gained a degree in Sports Therapy as mature student. She went on to train and qualified to teach Pilates in 2004.
After completing her degree, she when on to work part-time in a local chiropractic clinic providing manual therapy for the chiropractor. She did this alongside teaching a number of exercise classes in the local leisure centre.
Doreen left the chiropractic clinic and took on a full-time role as a Gym Manager in corporate fitness. She stayed in this role for three years before moving on to open a brand new and bigger fitness facility on a business park in 2011. She managed the site for seven years but was made redundant when the business park owners decided to redevelop the park. 
Over the years Doreen has mentored students training to become instructors, worked with teachers and children within schools teaching exercise, presented warm-ups prior to sporting events, participated in charity events, organised workshops, as well as provided one to one training.
Out of all the classes that Doreen's teaches she is most passionate about Pilates as she feels that this class is like no other. Her degree has assisted with her focus on educating participants about body movement and awareness. Doreen believes that modern day living requires people to wear many different hats, so the mind can be constantly filled with internal chatter. During her Pilates sessions she will encourage you to slow down 'pause, think and feel' about how muscles work to create movement. From her nursing background Doreen will regularly work with you on balance as she knows how important it is, particularly as we become more mature.
Doreen is not ashamed to let you know that she is a bit of a 'technique freak' so she will expect high quality work from you. She has a great fun attitude to work and believes strongly that 'life is for learning'.
Doreen is currently training to become a yoga instructor.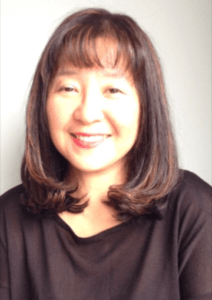 Biography
Yoko is a qualified tai chi instructor registered with a Level 2 Coach with British Council for Chinese Martial Arts(BCCMA) – the recognised National Governing Body for Chinese Martial Arts in the UK and member of Longfei Taijiquan Association of Great Britain. 
Yoko also has an extensive art, healing and therapy background that along with her dedicated Tai Chi practice has given her a unique approach to teaching Tai Chi.
Yoko moved to the UK to study Fine Art Degree at Chelsea Collage of Art in London in her early 20's.then she had an art studio in East End London to produce art works to exhibit nationally and internationally.
Yoko is a qualified experienced therapist specialised in Reflexology and Reiki Healing.  She runs a busy clinic in Hertfordshire alongside teaching Tai Chi in Hertfordshire.
Yoko began training in Tai Chi as a busy mother to 2 years old daughter who is now Law student at University. She started tai chi as mindfulness to reduce stress then went onto teacher training course to become tai chi instructor in 2006.
Yoko began studying Tai Chi and Qigong with Master Simon Watson in 2017. He is the only non – Chinese disciple of Professor Li Deyin and is the son of founder member of Longfei Taijiquan Association of Great Britain, Master Richard Watson whom she has also the privilege of studying with.  
Yoko started to compete with encouragement of Master Simon whom coaches her to the higher levels of completion and she has achieved many success at national and international levels. She is the 2018 World Champion and British National Champions.
Her greatest achievement in 2018 was winning four gold medals at the London Competition for Traditional Tai Chi Chuan.
London Tai Chi Competition 2018
Combined 42 Competition Hand From – Open –  Gold 
Yang Style Sword Ford – Open – Gold 
Best Overall Hand Form – Open – Gold
Best Overall Weapon Form –Open – Gold
World Tai Chi Championship Taiwan 2018 
I came away with two Golds, four Silver and one Bronze. 
I am now ranked #1 in the world for Tai Chi Weapon – Kung fu fan form, 2nd for Combined 42 Competition Hand From, 3rd for 24 Hand form.
British National Taijiquan Championship
I came away with two Golds, one Silver and one Bronze.
I am British National Champions of 2018 for two categories 24 Hand Form and 32 Sword Weapon Form. I'm teaching this 24 Form at Redbourn Physio at this moment.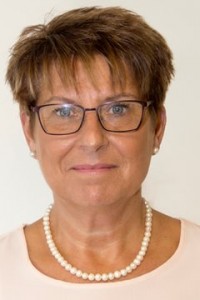 Anita Jones
Practice Manager
Biography
Anita is our Reception/Office Manager. As well as working on the reception she is responsible for the administration staff, and smooth running of the office.
Anita previously worked in Banking for over 35 years. With any spare time she enjoys spending time with her 2 grown up daughters, and grandson.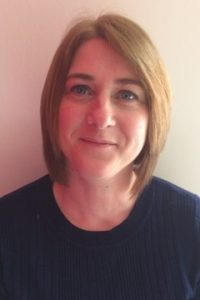 Biography
My name is Sarah Gower, I have 3 lovely girls and one crazy dog.
I enjoy Gardening, walking my dog, going to the cinema and eating out.
I started my working life at BSI Testing at the age of 16, 7 years later, I decided to give motherhood a try, after 10 years as a stay-at-home mum, I joined Hertfordshire Catering as a Catering Assistant and worked in Primary schools for 9 years.
In 2016 1 wanted a change and I joined Redbourn Physiotherapy as a receptionist.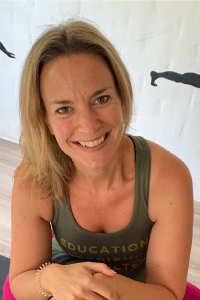 Biography
Introducing Imogen North who has been practicing yoga for 22 years and teaching as a yoga instructor and therapeutic specialist for 5 years. She trained initially under the expert eye of Katy Appleton in dynamic Vinyasa flow descended from the Krishnamacharya lineage. She later enhanced her teaching becoming one of Judith Lasater's Relax and Renew® certified restorative yoga teachers. She continues to train with her teacher Tiffany Cruikshank enabling her to practice as a Yoga Medicine® Therapeutic Specialist. Imogen is passionate about helping people make changes in their lives. Her teaching fuses anatomy, physiology and biomechanics with traditional Eastern yogic practices. Imogen works one-on-one with students personalising classes to suit their needs and to deepen the therapeutic effects of yoga for them. She specialises in Yoga for Mental Health, Trauma Sensitive Yoga and Yoga for Women's Health. Imogen fiercely believes that yoga is for everyone, that it is a vital tradition that transcends all race and religion, fundamental in all of our lives more so now than ever before.
In Imogen's own words: "The best way to explain the role of a Yoga Medicine Therapeutic Specialist is that we support doctors and healthcare providers as part of a multi disciplinary team to facilitate a patients journey back to optimal health. The Yoga Medicine Specialist is trained in both Eastern and Western modalities and believes healthcare requires teamwork and a multifaceted approach to wellness from different vantage points. Yoga is a tool that can support so many issues, however it is important to make clear it is not the job of a therapeutic specialist to diagnose.